0236: "Collecting Double-Takes"
Posted: Fri Mar 16, 2007 4:24 am UTC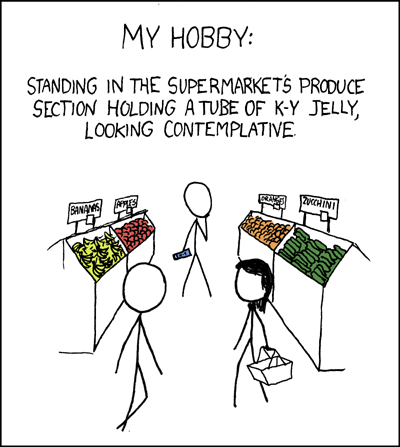 Alt: Fun game: find a combination of two items that most freaks out the cashier. Winner: pregnancy test and single coat hanger.
First off: ROFLMAO. Secondly I think everyone in here should actually go out and try this tomorrow. I'll have to wait til Payday (next Friday) but this would actually be pretty funny to try and see if you can keep a straight face while doing it. I used to be a stock boy all through highschool and the first few years I went to university, I'd say the oddest thing I ever saw someone buying would've been a whole bunch of mouth wash and anti-hangover pills. Though that's more depressing than funny.
Here:
http://xkcd.com/c236.html