Merg'd with other one. Please try to only post in the earliest created thread? I understand people like to post in the one with the correctest formatting, but this usually gets sorted out at some point anyway.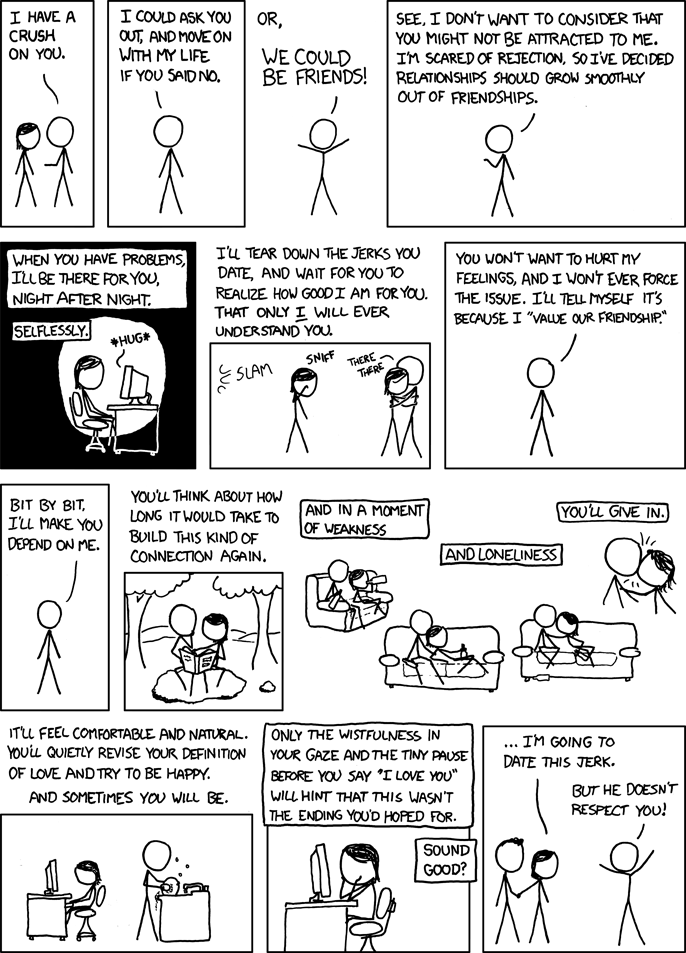 Link:
http://imgs.xkcd.com/comics/friends.png
Alt Text: Friends with Detriments.
...interesting.
And I think "loneliness" is spelled wrong.
Nonetheless, very thought-provoking. =D But isn't that what XKCD sets out to do?