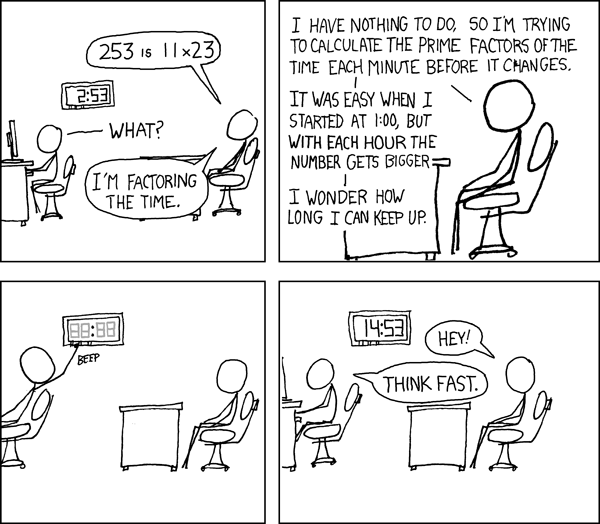 Alt text:
I occasionally do this with mile markers on the highway.
When I was in seventh grade, my math teacher had our class "warm-up" by making equations out of the date. For example, if the date were 3/14/02, a solution could be "3+1-4 = 0*2".
It was 2001 in the fall semester, and eventually somebody realized that since all the dates ended in "01" they could just take the first couple of numbers, do whatever they wanted with them, raise it to the 0 power and set it equal to 1. A rule against doing that was made very quickly, and alternative solutions had to be found.
I still do this very frequently. For example, just today (!) I figured that for all the days this month in the interval [10, 19], you could just take log-base-4 of 1 (which is zero btw), and use the zero from the year in multiplication so you'd have 0=0.
(1453, by the way, is prime.)