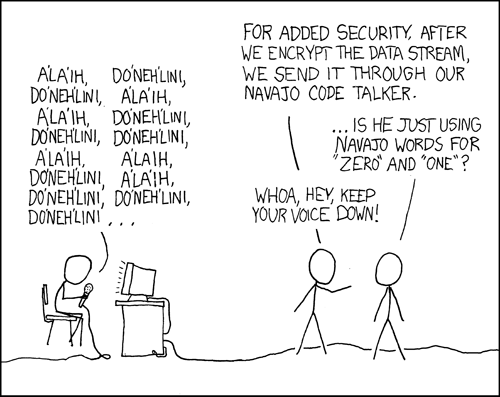 http://xkcd.com/c257.html
Alt-text:
"As far as I can tell, Navajo doesn't have a common word for 'zero'. do-neh-lini means 'neutral'."
It's amusing to visualize attempting to get higher bandwidth. "Oh yeah, and get me a few million Navajo for next Tuesday. We have another subscriber!"
No wonder the Navajo are so few now. They've been timenapped!
Also, the front page says he's doing some hacking to get the comic to display properly. Whaa?