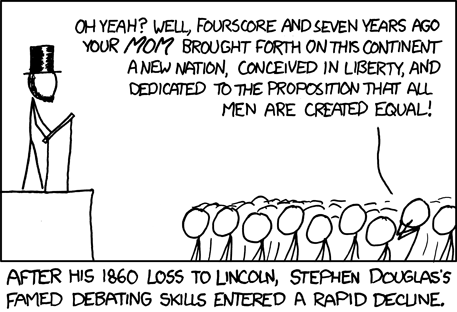 Title text: Stephen Douglas actually died soon after the debates and election, but if you demand historical accuracy in your webcomics you should be reading Hark! A Vagrant.
*reads title* Huh?
*reads comic text* Um... haha? Maybe the text below will save it.
*reads lower comic text* Sure.
*reads alt text* ?
Maybe I'll get this comic eventually, but right now I don't. Or was that the point?
Hmm, maybe I'll be the first to post the comic? Hey look, first try and I made it.