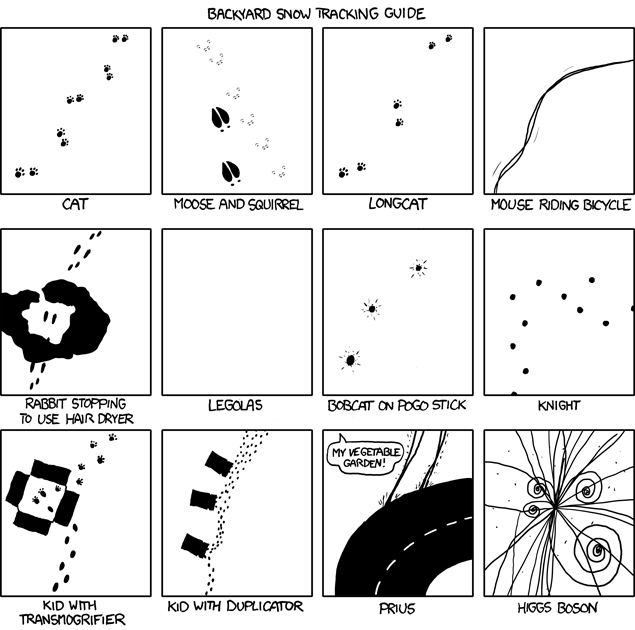 Title: "I suppose that's more accurately a hare dryer."
http://www.xkcd.com/702/
The first thing I did was Google to see if the Higgs boson was found. Alas my disappointment. But the truly groan-worthy pun in the title text made up for it.
Panel 1: real animal tracks. But I'm pretty sure cats are perfect-walkers, meaning all their footsteps fall in a straight line. Maybe not when running though.
Panel 2: Rocky and Bullwinkle (thanks Shale)
Panel 3: internet meme
Panel 4: Ralph S. Mouse (thanks pyrephoenix)???
Panel 5: possibly Bugs Bunny, possibly a cartoon people have linked below???
Panel 6: Lord of the Rings
Panel 7: possibly Pogo comic strip Joe McCarthy reference???
Panel 8: chess piece (thanks group consensus)
Panels 9&10: Calvin and Hobbes
Panel 11: current events
Panel 12: hopeful future event, notice the little sparkly dots around the spiral paths