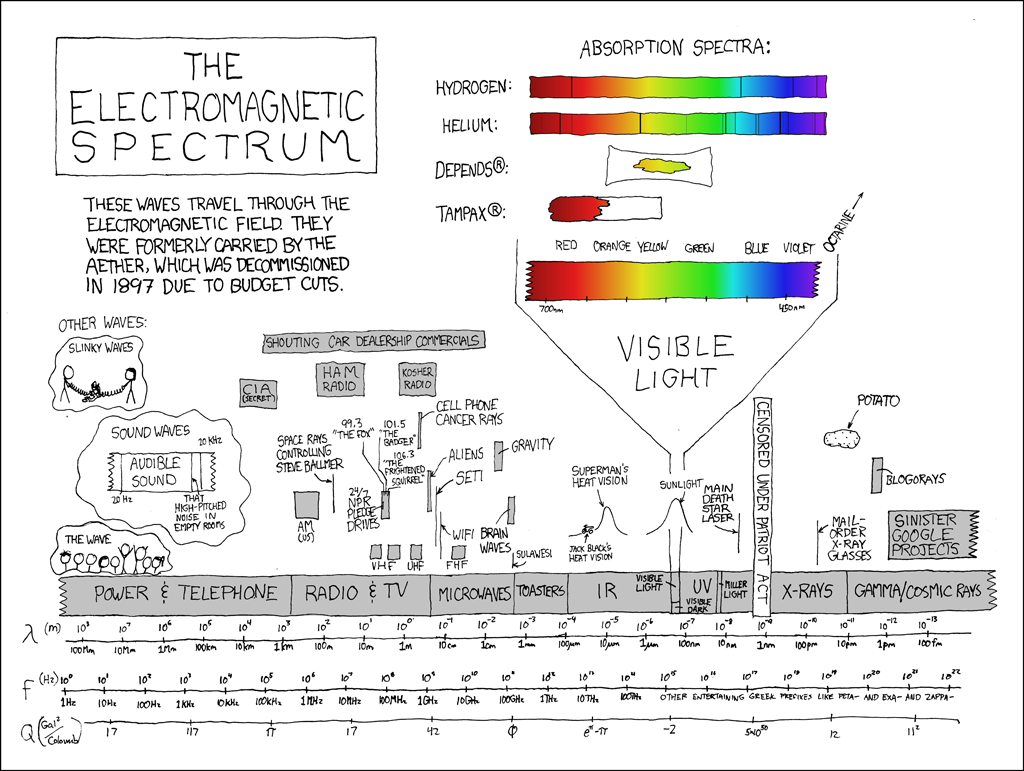 http://xkcd.com/c273.html
Alt text:
"Sometimes I try to picture what everything would look like if the whole spectrum were compressed into the visible spectrum. Also sometimes I try to picture your sister naked."
Ha! The Aether! I remember that, good riddance. It was so 1.0...
The Ballmer thing makes a lot of sense. In fact, this is like another "Map of the Internet" thing.

(Which might explain why the image for the comic was originally the Map of the Internet, before xkcd changed it.)