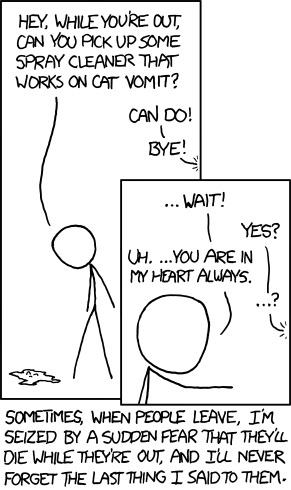 http://xkcd.com/790/
Alt:What'll I say -- "I was staring at some cat vomit when I got the news?"
Why is it the other post already has over 100 views, but mine was formatted correctly and first? And no ones posting in either? Haha, just sayin
Commentary (as suggested below, back in my day when I actually raced for post firsts, you diddn't need so such thing): Anyone reminded of the Fourier transformed cat (
http://xkcd.com/26/
)? Kinda (keyword, kinda) looks like whats in the floor...