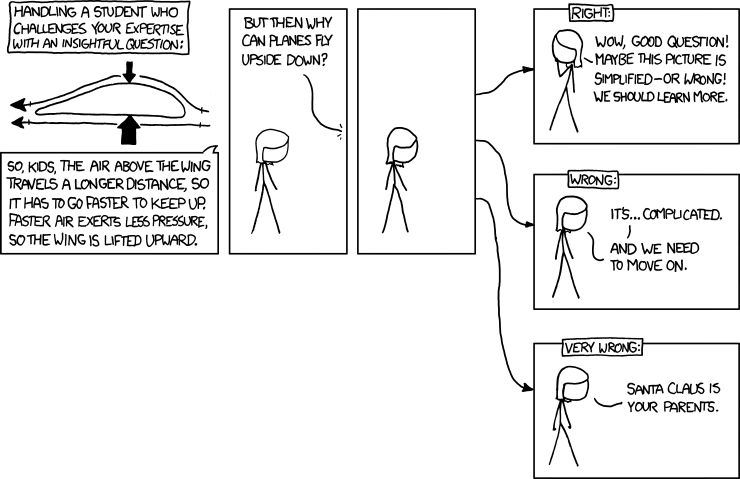 Title text:
This is a fun explanations to prepare kids for because it's common but totally wrong. Other good comments include, "why does the air have to arrive at the same time?" and ";I saw the Wright brothers plane and those wings were curved the same on the top and bottom!"
I hate this soooo much... my science teacher was
insistent
upon this being the correct version...
...the same is true of many other things he taught us.
OT: I made two xkcd threads in a row!!! WHAT NOW!