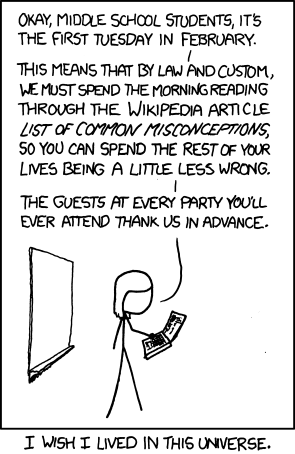 "Grandpa, what was it like in the Before time?" "It was hell. People went around saying glass was a slow-flowing liquid. You folks these days don't know how good you have it."
It seems likely that article would get vandalized a lot that day.
Edit: Really? No one's posted a thread for this yet?