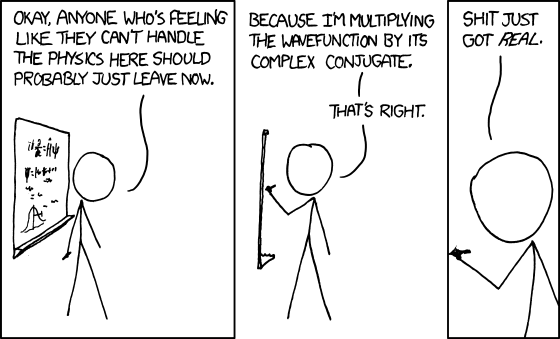 Alt-text: Fun fact: if you say this every time a professor does something to a complex-number equation that drops the imaginary part, they'll eventually move the class to another room and tell everyone else except you.
No idea what a complex conjugate is,
but I'm assuming it's something dreaded.
EDIT: Oh, I get it now: the teacher dropped the imaginary part. Thanks to Randall for making me research my most hated subject at midnight.