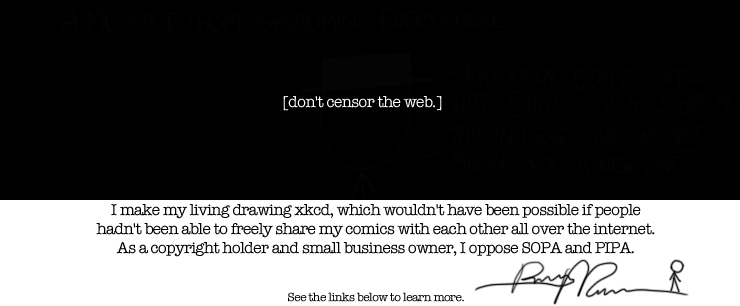 Title Text : "In protest of SOPA, I'm currently getting totally blacked out."
I was refreshing all night waiting to see what he would do for today. Thank you Randall for your support. Everyone, we do need quite a few more Representatives and Senators to kill this bill.
I kind of wonder if, just for completion's sake, there's actually a comic behind the censor bar...