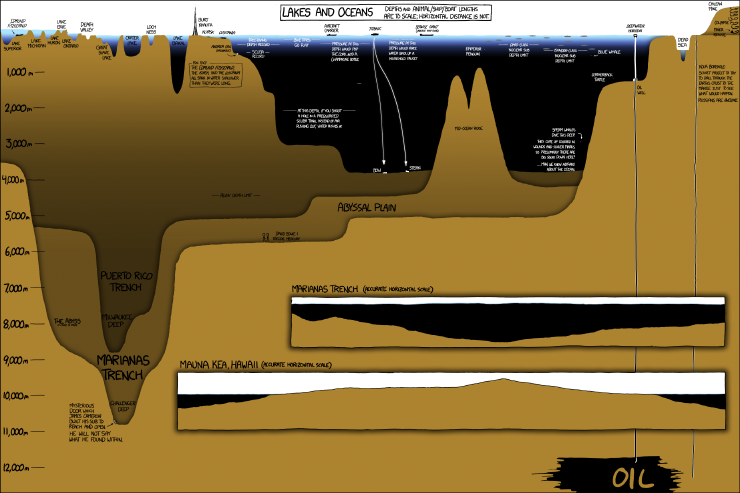 Title text: James Cameron has said that he didn't know its song would be so beautiful. He didn't close the door in time. He's sorry.
Heh.
Freddie Mercury and David Bowie
.
I'd always known it as the Mariana trench, but apparently "Marianas" is correct also. Awesome achievement by James Cameron's team, btw. To boldly go...