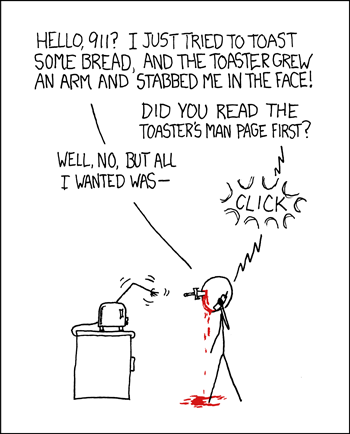 http://xkcd.com/c293.html
Alt Text: Life is too short for man pages, and occasionally much too short without them.
All I have to say is that I laughed my ass off.
As a sidenote, I think that it woud be a great novelty prank item to have toasters that stab people in the face. Your friends totally wouldn't expect it.
"Haha! Tricked you!"
"My face is bleeding!"
"I know! That's the joke!"
Minus the whole lawsuit thing, it would be a pretty hilarious joke.
~Siswi