1074: "Moon Landing"
Posted: Wed Jun 27, 2012 4:13 am UTC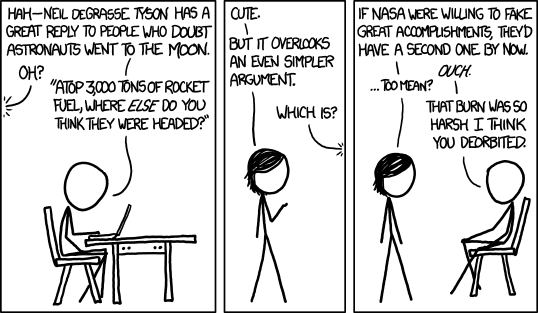 Title Text: Ok, so Spirit and Opportunity are pretty awesome. And Kepler. And New Horizons, Cassini, Spirit and Opportunity, Curiosity, TiME, and Project M. But c'mon, if the Earth were a basketball, in 40 years no human's been more than half an inch from the surface.
Someone should ask Blake Griffin if he's up for switching careers from basketball to aerospace. NASA could use a 360 slam dunk.