I realize there is an
existing thread about timepieces
, though more about the poll of what people prefer, and with the last post near 2 years ago, I think a necro really isn't appropriate. I'm just looking to
see
what ya'll use to keep time.
I'd guess that most of ya use your phones most of the time, I certainly used to do this. In the last year or so I've been more interested in real watches and have taken to wearing a wristwatch and relying on that most of the time (ha) to keep time.
So, for myself:
My standard day-to-day watch, a somewhat plain timex, quasi military/aviation inspired.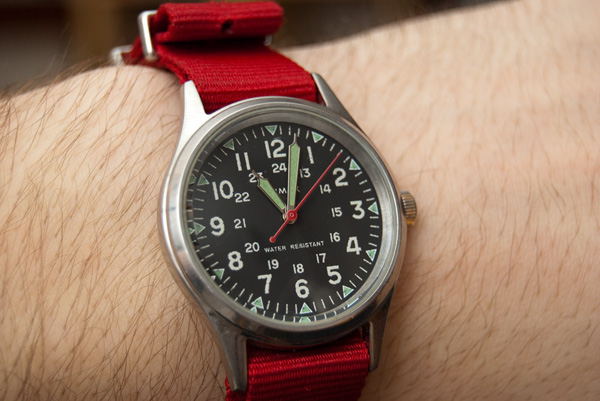 My more dressy watch, also, a chronograph.
A slightly more fancy day-to-day mechanical chronogrpah. Has a nice smoother sweep since it's not a quartz.
And of course, the iPhone. Always there, always keeping time.