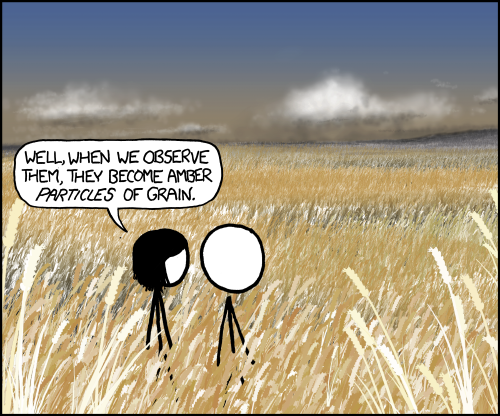 "Colorado is working to develop coherent amber waves, which would allow them to finally destroy Kansas and Nebraska with a devastating but majestic grain laser."
I personally like the interpretation of quantum grain dynamics that states that "We cannot hope to understand QGD except as complex math equations."
Actually I don't remember the exact quote I am brutalizing. Anyway, FIRST TOPIC!
Edit: I couldn't leave my ignorance unchecked, so I looked up what I was refering to. It is the Copenhagan Interpretation of Quantum Dynamics. There, I have satisfied my incessant need to get the correct information. I can now sleep.