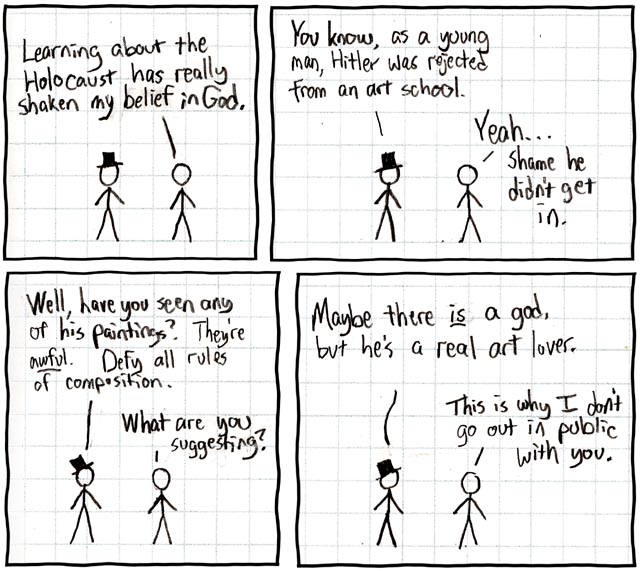 Alt text: "So he's saying that God thought Hitler's art was so bad that the Holocaust was an acceptable alternative. It's no secret that the hat guy is closely based on Aram, from Men in Hats."
How come there's no thread for this comic? It's my favourite from the early ones!
The alt-text kindda sucks, though, or I'm just not getting something.