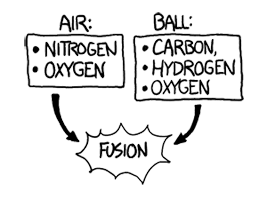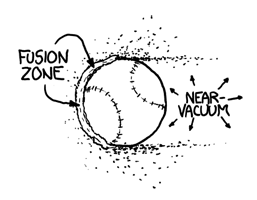 What would happen if you tried to hit a baseball pitched at 90% the speed of light? - Ellen McManis
"A careful reading of official Major League Baseball Rule 6.08(b) suggests that in this situation, the batter would be considered "hit by pitch", and would be eligible to advance to first base."
I'm wondering how far the baseball would get before it effectively detonated -- I'm surprised the effect wouldn't be more directional?
I suppose the momentum (the vector component of the event) is relatively small compared to the energy, in effect.
(Is this the appropriate forum?)