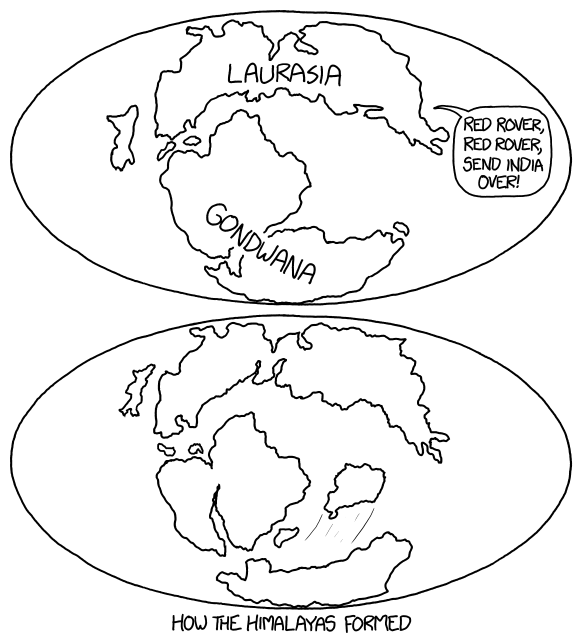 Title Text: I just learned about the Slide Mountain Ocean, which I like because it's three nouns that sound like they can't possibly all refer to the same thing.
Catastrophic Plate Tectonics! (Which fits the rhythm of TMNT...)
We weren't into Red Rover in my school days. Bull Rush was the big thing. And Crocodile Crocodile.