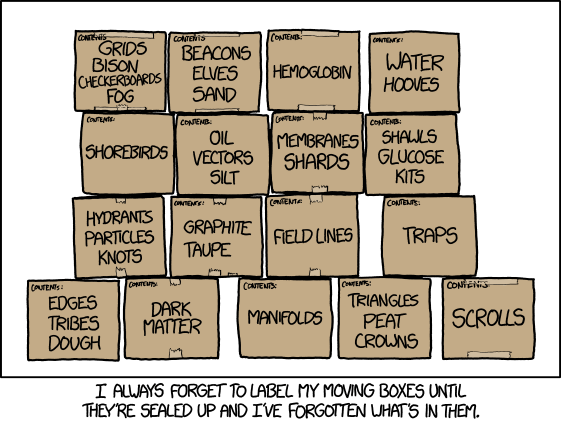 Alt-text: Later, when I remember that I'm calling movers, I frantically scribble over the labels and write 'NORMAL HOUSE STUFF' on all of them, which actually makes things worse.
What, no monkey tacos?
Also, I'm a little surprised there's no thread for this already; I guess the comic was a little later than usual.