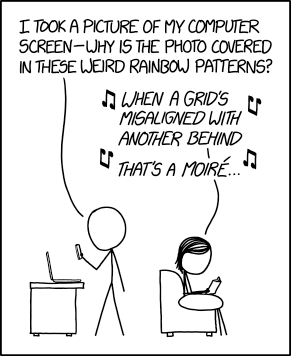 Alt-text: ♫ When the spacing is tight / And the difference is slight / That's a moiré ♫
The music notes showed up as mojibake on my system.
I remember some good old mojibake from the computer games my family brought from Russia. I guess Skalniacy Adventures has those too? WIth extra moiré boss battles.