ucim wrote:I'd pull out the punsaw except for the fact that you probably use linux, and stray gs are nothing gnu to you. And also because whenever I pull it out, I have to use it on myself.

Uh oh... I'm hearing a buzzing sound. No, maybe it's just my imagination, running away with me. Still.... "BlitzGirl".... that sounds

soooo

familiar.
VITSSÅGEN, JA!
It figures that
Jose
would be the first OTTer I see punning when I molpy out of the basement...
Hey
balthastoryteller
(or others), do you happen to have a link to that awesomeful attachment-module script? I seem to have lost mine in the basement and it's very helpful for adding redundakitties and such.
Laterbye UNG: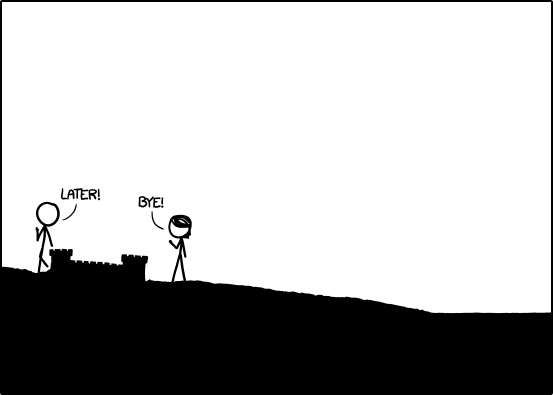 Schizoblitz Report 2
.
Newpage 10/2572
Redundant:
Edit: Oh help, I've already gone and momed myself...
Optional decree:
Continue to celebrate the rebeginning of Time!
Edit 2 to number schizoblitzreport.