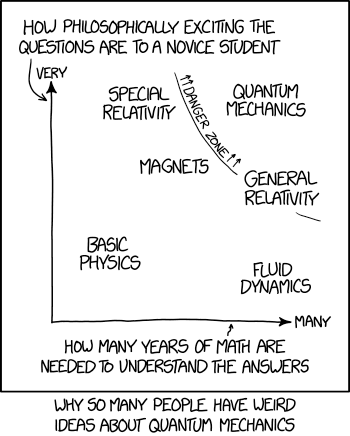 Title text: "If you draw a diagonal line from lower left to upper right, that's the ICP 'Miracles' axis."
Ok, first question of the thread: What does ICP stand for? Wikipedia was inconclusive to me. My attempt at process of elimination ended with "International Conference on
Paleoceanography
", which is something Randall would reference, but doesn't seem to fit the context.
Edit: Ok, googling ICP and Miracles lead me to the song
Miracles
by
I
nsane
C
lown
P
osse, which is about miracles of nature.
Edit 2: Thanks for the suggestions anyway. My mistake was assuming ICP was some sort of scientific institution that would classify events; in this case as miracles.
Now I finally know where the line "Fuckin' magnets, how do they work?" came from.