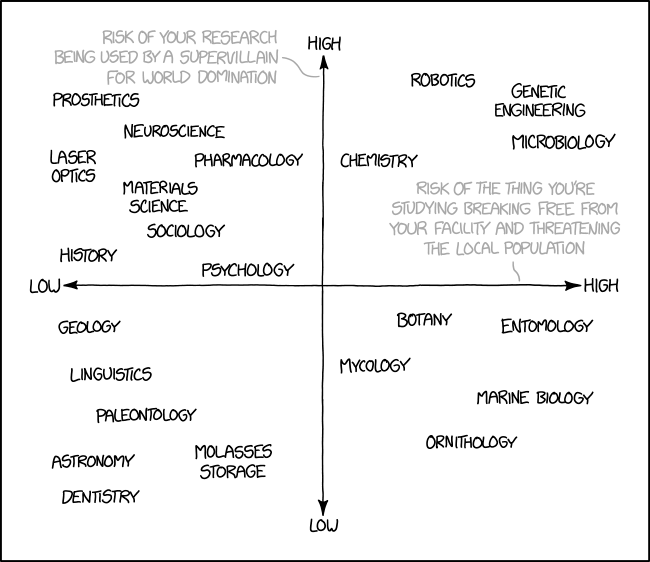 Title text:
The 1919 Great Boston Molasis Flood remained the deadliest confectionary containment accident until the Canadian Space Agency's 2031 orbital maple syrup delivery disaster.
I was very disappointed "Linguistics" wasn't replaced by "Etymology".
Edit: I know these are different things, but it would have stood opposite "Entomology" well and also served as a nice callback.