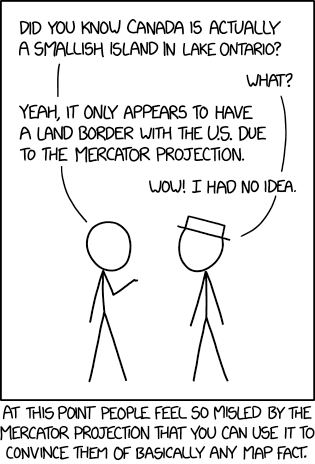 Title text: The other great lakes are just water on the far side of Canada Island. If you drive north from the Pacific northwest you actually cross directly into Alaska, although a few officials--confused by the Mercator distortion--have put up border signs.
Almost: actually, Canada is a very
large
island in Lake Winnipeg. It has lots of inland seas and oceans, with other countries as enclaves within it.