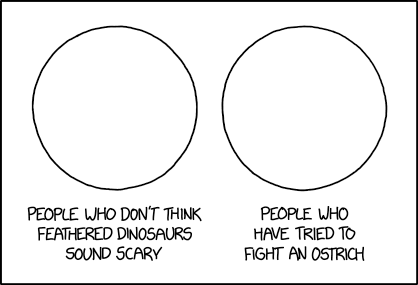 Title text: My pet theory is that in real life, the kid at the beginning of Jurassic Park who made fun of the 'six-foot turkey' never got a talking-to from Dr. Grant, and grew up to produce several of the movie's sequels.
This comic needs a third circle exactly in between the other two for "people who have never read SomethingAwful's
'Tales from the Zoo.'
"