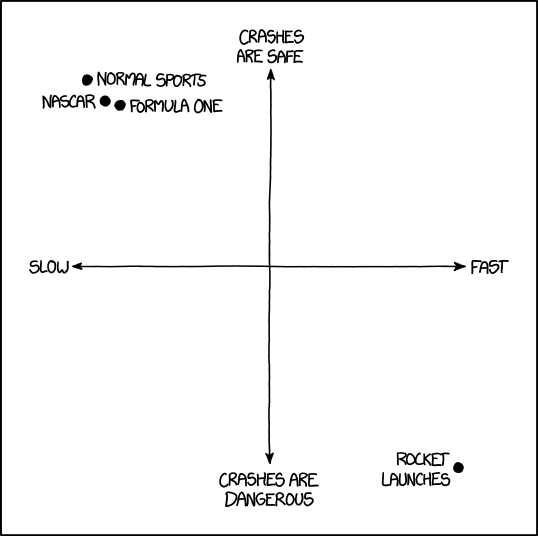 alt-text: NASCAR removed the passenger seats because the drivers hated how astronauts kept riding with them and saying "Ahh, what a nice relaxing drive" . <-- or something close to that.
I bet I screwed up the fristpost rules.
Just wondering why there are no points on this graph for LHC collisions.
And no points for collsions between personal worldview and reality.